We're Committed To Helping You!

Being A Clean, Friendly & Family-Oriented Laundromat, We're Able To Offer You That Personal Touch You've Been Looking For. Our Goal Is To Always Make All Of Our Customers Happy And We Believe In Treating Each Customer Like A Part Of Our Family.

At Melillo Coin Laundry, We Care About You And Your Laundry And We'd Like To Share Our Most Important Services And Products With You.  Feel Free To Click On Our Services and Vending Links For More Details.
IT TAKES JUST 4 MINUTES TO DO YOUR LAUNDRY WITH OUR WASH - DRY - FOLD SERVICE!!

2 MINUTES TO DROP IT OFF

&

2 MINUTES TO PICK IT UP

SO, TAKE A "LOAD" OFF AND BREAK 

FROM YOUR LAUNDRY CHORES . . .  

LET US DO IT FOR YOU!!

Give The Gift Of Clean Laundry . . . 

Treat Your Family & Friends 

We Look Forward To Hearing From You Soon! And When You're In DuBois We Hope You Come In And Visit.

** WE ARE OPEN 7 DAYS A WEEK **

Sunday Thru Saturday 6:00Am To 9:00Pm


Your Dirty Laundry

Is Our Business!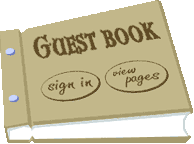 FREE SOAP FOR YOUR LAUNDRY EVERY TUESDAY AND THURSDAY 

AS A THANK YOU TO OUR VALUED CUSTOMERS

Please Sign Our Guest Book To Let Us Know How We Are Doing And 

To Let Us Know You Were Here.

Thanks For Visiting!!